ABOUT EMERALD
The Origins, Experiences, and the Invaluable Role of Our Clients
ABOUT EMERALD
The Origins, Experiences, and the Invaluable Role of Our Clients
COMBINED YEARS OF EXPERIENCE
As a dynamic, experienced team with strong commitment to our clients and impeccable business ethics, our reputation of efficiency, commitment and trust are qualities our clients can always rely on.
Our multifaceted range of offerings enables you to streamline and optimize numerous operational facets within your firm. This includes the manifestation of efficient management of risk, seamless handling of client and matter affairs and robust financial management capabilities.
We believe that mutual engagement between our dedicated project teams and your organization is key to achieving exceptional results. Combining our expertise with your in-depth knowledge of your business processes leads towards empowering you to achieve unparalleled success.
Known globally for our expertise, Emerald Consulting draws visionaries and dreamers from around the world seeking transformation within the legal realm. We encourage growth and success, ready to uncover the hidden gem within each person and organization.
The success of Emerald Consulting lies in our exceptional team. We are a group of highly skilled and accredited professionals with deep knowledge of the legal industry and extensive experience with Elite 3E. Our diverse backgrounds and expertise enable us to tackle complex challenges and deliver results that exceed expectations.
We believe in empowerment through lucid transformative leadership. By leveraging cutting-edge technologies, strategic guidance and tailored solutions, we enable your organization to lead with confidence in the fast-paced world of technology. Together, we'll unlock your creative potential to innovate, adapt and navigate the digital landscape.
Driven by ground-breaking innovation, boundless creativity, and a keen financial acumen, our dedicated team specializes in crafting solutions to meet the distinctive requirements of legal professionals to make a meaningful impact in your industry.
We believe strength is derived from the talents, ideas, and experiences of our people. We know that an inclusive workplace where all employees are valued and have the opportunity to reach their full potential is also a successful one.
We have different areas of expertise for different employees but the combined effort of the team gives us the edge when it comes to service delivery. Good communication skills and knowledge sharing is giving each individual in the team the opportunity to constantly gain knowledge in different areas of the enterprise business management solution we provide.
We strive to deliver rapid, excellent support to all our clients.
Since 1999 it becomes evident that without our incredible clients (many who've become friends over the years), this journey would not have been possible. It has been such an incredible experience, with many goals reached and speedbumps overcome, all while serving our loyal clients with what we do best.
Emerald Consulting Founded
Emerald Consulting is founded and starts trading as Hunters Hill Business Services with one client, offering a range of services from implementation of Elite for Windows and Elite Enterprise, basic bookkeeping to Legal IT services. We are the first product partner of Elite internationally
Our Client Base Is Growing
We have 2 new South African Clients and have completed 2 more implementations on Elite Enterprise
A Fresh, New Rebrand
We rebrand and relaunch as Emerald Consulting. Our clients have grown, and we have started carrying out data conversions
We Go International
Elite 3E launches and we are at the cutting edge of this technology. We have expanded our business and are now offering services in the UK, Spain and South Africa
The Growth Continues
Emerald Consulting is acquired by Dynamic Technology Holdings
Our Footprint Increases
We provide solutions for Elite 3E clients on 4 continents, and in 8 countries. We add Westlaw and Envision to our product range
Our Presence In Africa Expands
Our African presence expands, and we welcome Kenyan clients. We now have a cohesive team of 6 dedicated analysts, creative developers and qualified project managers. Over the next few years, our focus is implementations of Elite 3E
Emerald Consulting The Go-To Solution
We have a team of 9 accredited professionals who have provided services to 26 law firms globally in 15 different countries, provided Support and Maintenance to over 3 000 SA Elite 3E and Enterprise Users and have accumulated over 40 000 hours of Elite 3E experience
Growth Of 25%
Emerald Consulting becomes an independent group company
Emerald Consulting 36 Total Go Lives
Emerald Consulting expands across the globe, implementing solutions in 36 firms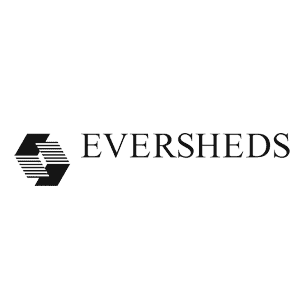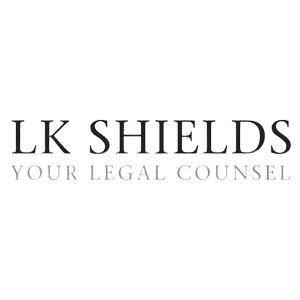 CONTACT EMERALD.
We're here to help! Contact us with your questions about our services and products. Existing clients can create a support ticket using our support email.