Emerald specializes in providing comprehensive enterprise business management solutions tailored for law firms, corporate law departments, and professional services organizations.
Our offerings empower you to efficiently handle various operational aspects of your firm, including risk management, client and matter (case) management, and financial management.
Project management
Data Review
Strategic Consulting
Business requirements
Software requirements
Security requirement
Data mapping

Data analysis

Data cleansing

Data integration

Data validation

Data extraction

– Envision to 3E


–

Enterprise to 3E

– PC Law to 3E
– Bespoke to 3E
– AJS to 3E
– Sage to 3E
Front-end

Bespoke

Template

3rd party software integrations

Workflows

Data Segregation

3E Reporting

SSRS Reporting

Balancing Reporting
Test case Traceability Matrix

Performance testing

User acceptance testing (UAT) support

End user manuals

Quality Assurance Testing of Development

Development training

End user training
– Workspace
– 3E
– 3E Proforma
– EFR


– Bespoke

Go Live Training
International Onsite support
– UAT
– Go Live


– Bespoke

Month end support

Balancing assistance

Ad hoc support

Maintenance support

Incident support

Onsite Hand Holding

Post Go Live Support
Your firm's financial system is at the heart of your business management activities, and an effective financial system is vital to your success. Our tools empower you to have full control over your financial management.
Analysis / Design
Drive project success within your defined budget through our specialized project management services, ensuring efficient resource allocation, timely delivery, and streamlined processes.
Unlock valuable insights hidden within your data through our comprehensive data review services, empowering informed decision-making and driving your business forward.
Elevate your business with our strategic consulting expertise, guiding you through your process design, providing innovative solutions to achieve your goals.
Turn your vision into reality with our business requirements expertise, translating your aspirations into actionable plans for successful and targeted outcomes.
Realize your unique business needs through our tailored custom software solutions, designed to precisely align with your requirements and drive operational excellence.
Providing a comprehensive security design and analysis services of your data segregation and role requirements within 3E
Conversion
Effortlessly transition and optimize your data with our data conversion services, ensuring seamless migration, compatibility, and accessibility across platforms.
Navigate the complexities of your data ecosystem and optimize decision-making with our data mapping services, providing clear visualizations of data flows and relationships.
Maximize the value of your data with our data analysis services, harnessing advanced techniques to extract meaningful insights, drive informed decisions.
Elevate your data quality and integrity through our data cleansing services, meticulously refining and purifying your datasets to empower confident decision-making and operational excellence.
Ensure the reliability and accuracy of your data with our data validation services, employing rigorous checks to uphold data integrity.
Extract your data from diverse legacy system into 3E delivering organized and actionable data to fuel your decision-making.

Development
Elevate user experiences and align software solutions perfectly with your needs through our front-end customization services, ensuring intuitive interfaces and seamless interactions.
Experience the power of tailored solutions with our bespoke system customizations, shaping every facet of your software to match your precise operational demands and goals.
Transform generic templates into powerful assets unique to your brand and needs with our template customization services, ensuring impactful and consistent communication.

Unlock the potential of integrating third-party data sources by seamlessly blending external data for a comprehensive perspective.

Streamline and optimize your business processes with our custom workflow design and development services, tailored to enhance efficiency and align with your specific organizational goals.
Secure sensitive data and streamline access with our custom data segregation design and development services, ensuring compliance and privacy while optimizing data utilization.
Unlock actionable insights and empower strategic decision-making through our tailored 3E reporting design and development services, harnessing the full potential of your data for superior outcomes.
Drive informed decisions and amplify business intelligence with our custom SSRS reporting design and development services, translating complex data into visually compelling insights.
Balancing Reporting – Ensure accuracy and compliance with 3E solutions, providing precise financial insights to optimize decision-making and resource allocation.
Testing / Training
Promote software quality and accountability with our test case traceability services, ensuring comprehensive alignment between requirements, testing, and validation for robust outcomes.
Optimize software performance and user experiences through our performance testing services, identifying bottlenecks and ensuring scalability to meet demanding workloads.
Deliver software that meets user expectations flawlessly with our user acceptance testing services, ensuring seamless alignment between your solution and user needs.
Empower users with comprehensive guidance through our end user manual services, enabling seamless adoption and mastery of your software solutions.
Elevate software reliability and excellence with our quality assurance testing services, systematically ensuring that every aspect of your application meets the highest standards.
Empower your team with our development training services, equipping them with the latest skills and best practices to drive innovation and excellence in software development.



| | | |
| --- | --- | --- |
| EDG | IDE | Biztalk |
| Workspace | | |

Maximize software adoption and proficiency with our end user training services, providing comprehensive instruction to ensure users extract the full value from your solutions.


Deployment & Maintenance
International Onsite support – Facilitate your team's seamless transition with our on-site hand-holding support services, ensuring personalized assistance and guidance for a smooth adoption of new processes.– UAT
– Go Live


– Bespoke

Month end support – Streamline your month-end processes and ensure financial accuracy with our dedicated month-end support services, providing expert assistance to navigate critical financial closes.
Balancing assistance – Optimize financial accuracy and compliance through our specialized balancing services, ensuring precision in reconciling accounts and data for confident decision-making.
Ad hoc support – Address your business's unique needs swiftly and effectively with our ad hoc support services, providing on-demand expertise to tackle unforeseen challenges.
Maintenance support – Promote the longevity and peak performance of your systems with our maintenance support services, offering regular updates, enhancements, and swift issue resolution.
Incident support – Minimize disruptions and ensure operational continuity with our incident support services, providing rapid and effective solutions to mitigate unexpected challenges.
Post Go Live Support – Secure a successful implementation with our post go-live support services, providing expert assistance and troubleshooting to guarantee a smooth operational phase.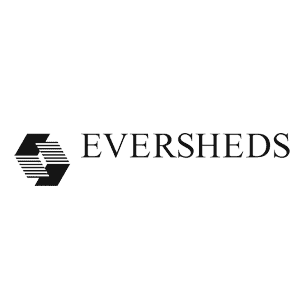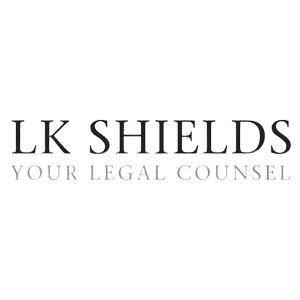 CONTACT EMERALD.
We're here to help! Contact us with your questions about our services and products. Existing clients can create a support ticket using our support email.